The University of Hong Kong (HKU) is the world's best university for the study of dentistry, according to the annual QS World University Rankings, which compare institutions across 46 subjects. It's the second consecutive year that HKU has placed first in the subject.
HKU also had 37 subjects place in the Top 100 – more than any other university in the city.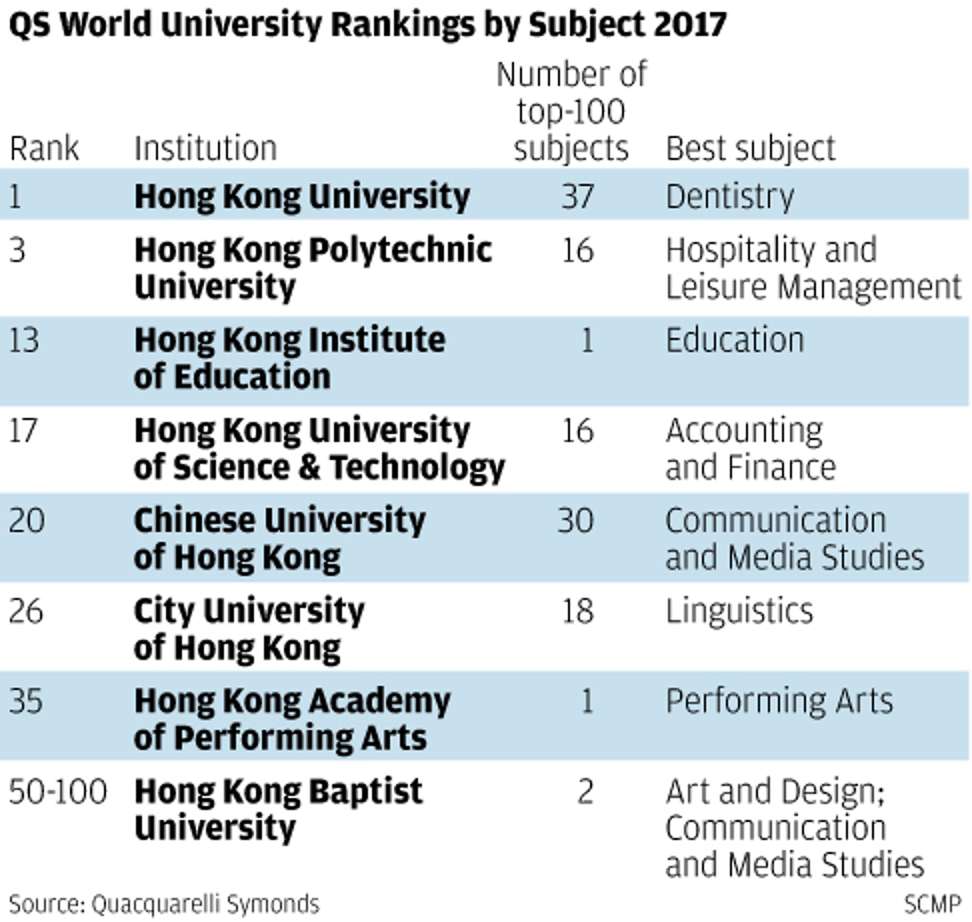 Hong Kong Polytechnic University made the top 10 for two subjects: hospitality and leisure management (third) and engineering – civil and structural (10th).
The most top places were taken by two universities in the United States – Harvard (first in 15 subject areas), and the Massachusetts Institute of Technology (12 number 1 spots).
Read More at SCMP