60 biobase rapid antigen test kits
60% off for BIOBASE Rapid Antigen Test Kits
60% off for BIOBASE Rapid Antigen Test Kits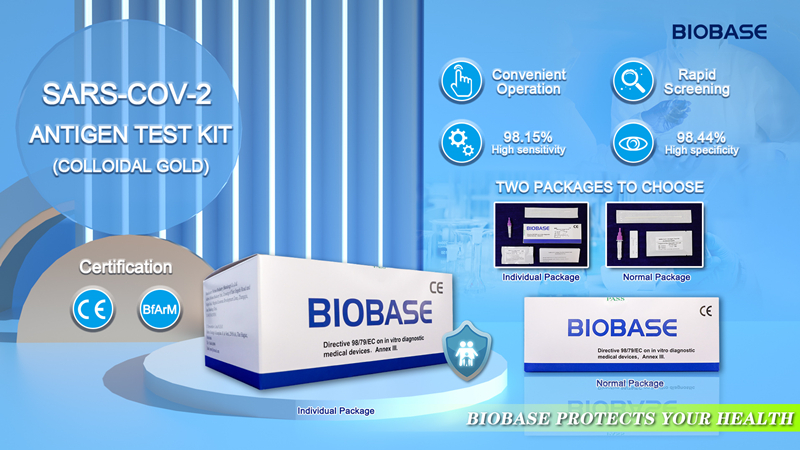 BIOBASE Group.,founded in 1999, is a high-tech enterprise, focusing on development, production and management of scientific equipment, In Vitro Diagnosis (IVD) instrument and reagent. It has branch offices in 24 provinces in China, and also set up warehouses in U.S., India, Jordan, Germany & Spain for their medical and Scientific products.
Their current market selling listed price is HK$68 per test to end consumer.  A box will contain 20 Test Kits individually packed in a smaller box.
They are offering the following special price to members of AmCham :
HK$22 / test for 40 tests (2 boxes), pick up at any MTR station.
HK$16 / test for 120 tests (6 boxes) and delivery will be free,
HK$12 / test for 240 tests (12 boxes) and delivery will be free,
Product Highlights for BIOBASE Rapid Antigen Test Kits (RATK):
Rapid Antigen Test Kit for Covid-19, including Omicron for self-testing
CE Certificate, ISO13485 and ISO9001 certificates
German BfArM and French ANSM whitelist
Individual packing
Easy to use and reliable results within 20 minutes
High accuracy, overall sensitivity 96.8%, overall specificity 99.5%
Suitable for workplace, home, hotels, private club houses, medical clinics, retail shops and school use
For orders and enquiry, please contact Ms. Akina Tong by email (akinatong@schmidtmarketing.com) or by phone at 852- 3650 0602.