Chairman's Note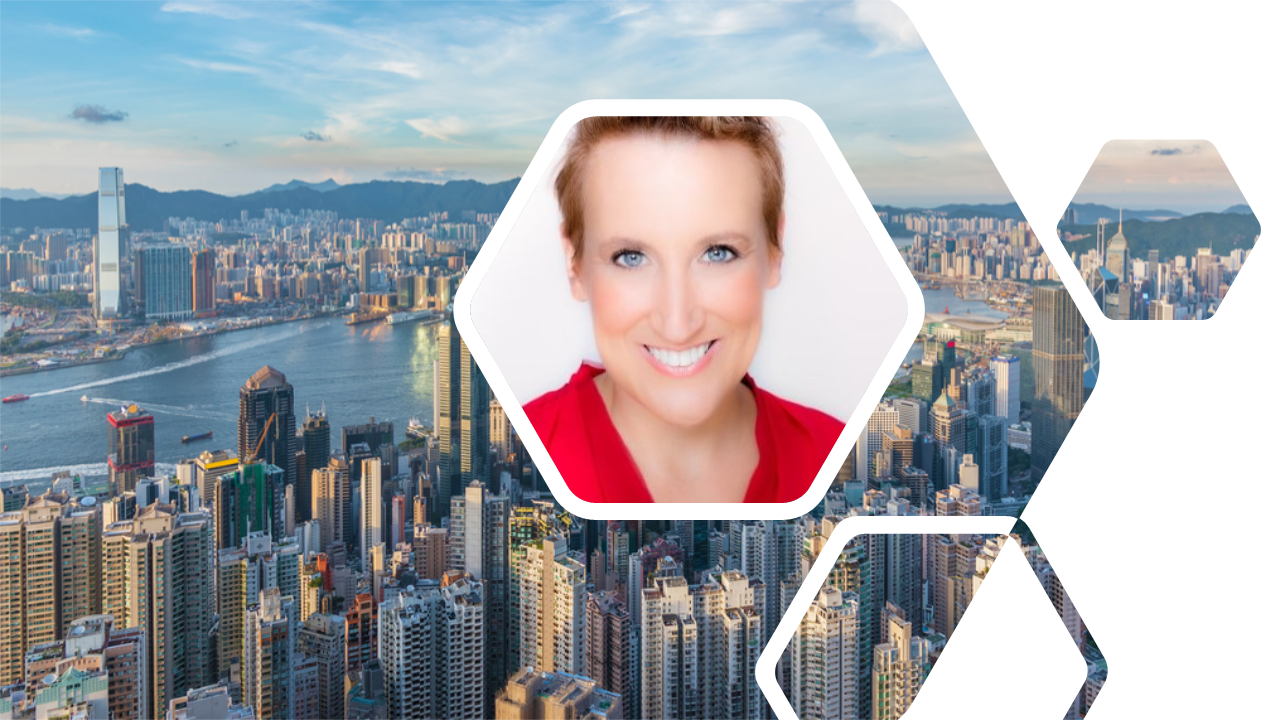 2021 Chairman Jessica Bartlett
Thank you, Tara, and thank you to all who are attending today, our Board members, our members, and thank you, as ever, to the AmCham staff who tirelessly support the Chamber, its mission and values, including to put on events like these during a global pandemic. You all have my deep respect and admiration.
How do we begin this year? There is cause for much pessimism. Globally, each country and each person has been confronted with the personal, health and economic challenges caused by COVID-19. Politically, Americans have witnessed one of the gravest challenges to our constitutional order in recent memory. The institutions, economics, and values that supported globalization, has supported the jobs and missions of many people in this room and on Zoom are increasingly questioned.
There is a belief that the state of the world is one in which America and its values are in decline. But I agree with a recent article co-written by Kurt Campbell, the newly selected Coordinator for Indo-Pacific Affairs on the National Security Council, to quote: "For the United States, decline is less a condition than a choice". And I think we could easily substitute in "Hong Kong". It is our choice, as individuals, as businesses, and as a Chamber. After the last few years, Hong Kong is at an inflection point, but there is a choice about what the future looks like. I believe that there is a significant and constructive role that the Chamber, private enterprise, and American and multinational businesses can play in shaping that future as one that cements Hong Kong's unique role in the global economy, in the Asia region, in respect of Greater China, and locally, for each of the individuals who call this city home.
While these words represent deep thinking and reflection, I fundamentally believe that the most important thing we can do is to act and to do so in a way that moves forward constructively. And by that I mean, in a way that reflects our Chamber values, which are just as relevant today – the values of private enterprise, free trade, rule of law, ethical and responsible business practices and transparency and free flow of information. The challenges of the last few years, whatever their source, I believe demonstrate the great expediency of those values. To quote William James, "Great emergencies and crisis show how much greater our vital resources are than we had supposed". During this time of inflection, to move Hong Kong forward, our priorities for this year of 2021, should be guided by the values that have and continue to support and promote American businesses thriving in Hong Kong for now and in the future.
So, let's get to work. These priorities are ones that I believe and hope reflect our values and my discussions with many of our members.
COVID
At the top of the list, which is not surprising. We enter 2021 still grappling with this disease and the global pandemic, except the challenges will be different this year than before. Vaccines, types, distribution, when/where/how. This is a personal, business, public health, and global issue. As has become quite clear over the last year, the only "easy" way out, it seems, of the global pandemic is vaccination. But that is only judged relatively speaking – there are a lot of elements to vaccinating a population that are challenging to work through – logistics, distribution policy and methodology, motivating/ensuring sufficient number of people get the vaccine. And in the meantime, we will continue to deal with various social distancing measures, business and schools closings and limited hours, that within Hong Kong that are taking an increasing economic and personal toll. And that overlaps but differs from a discussion about how we start to open up travel, a particularly challenging and important topic for international business – getting employees on the road again, whether for business or personal reasons – is an urgent need to address. I think we need to think critically about our advocacy here – where can business propose to add value. What efforts should we support, and where do we need to bring a critical eye to ensure policy is calibrated to address the risk but keep the Hong Kong economy going as much as possible.
US-China
We have a new Administration, and many domestic priorities are topping the agenda for President Biden. But we anticipate that the U.S.-China relationship will be a top agenda item. Although it is very early days, our current read of the Administration is that it will view the relationship with China as one marked by competition and cooperation. It will be more important than ever that the Chamber represent the American business community to provide the new Administration and officials with key insights and facts on the ground and to advocate for U.S. and multinational companies when policies are having negative and/or unintended consequences. The Chamber has the opportunity this year to strengthen relationships in DC and build new relationships with the new officials who will be overseeing and setting U.S. policy toward China. But this is only one side of the relationship. The Chamber should seek out dialogue with Chinese and Hong Kong officials, to act as a bridge between the U.S. and China, and create space for American businesses to thrive in China, Hong Kong and the Asia region.
Future of Hong Kong
2019/2020 were challenging years for Hong Kong. But American businesses are still here and I believe they still want to invest here. The Business Sentiment survey while acknowledging the challenges, also demonstrated cautious optimism for Hong Kong. And there are lots of good reasons for this optimism, from structural advantages to the high quality financial and professional service offerings in Hong Kong. And I think I can speak for many in this room, that we like living here. But as I noted in my earlier remarks, Hong Kong is at an inflection point. The political developments of the last two years have challenged the view of Hong Kong as open for business. We have to recognize those challenges and monitor the political and legal environment closely. Complimenting that, private enterprise needs to advocate for a Hong Kong that is globally and regionally relevant, and continues to adhere to the values that have driven this city to success – values the Chamber very much shares, free trade, rule of law, responsible business, free flow of information. As I think we have seen time and again, in many countries, these are values that need to be lived and advocated for as the future of Hong Kong takes shape. They will not be incorporated into that future by accident. Our focus should be on building a Hong Kong for the future, and how the Chamber and private enterprise can be a constructive voice and source of support. And there will be opportunities for investment and business development in China, whether the Greater Bay or elsewhere, and regionally in the Asia region. This region continues to be a source of economic growth and development and Hong Kong has an important role to play in that development.
Risk Management
In the financial services world, Hong Kong is a key destination for managing risk. Hong Kong has also become a hub in the legal and business intelligence and risk advisory sectors for managing cross border legal/regulatory/geopolitical risk. Throughout the region and globally, multinational companies are facing increasing legal, regulatory and geopolitical risk as institutions and political relationships restructure – Brexit may only be the beginning. The U.S. treatment of the WHO, while there may be plenty to criticize, may be more of a harbinger than an outlier. Separately, but related, we may see governments increasing regulation in areas they previously did not, particularly when it comes to tech and data. This can have huge company and market impacts. Given our membership and the expertise in Hong Kong, the Chamber can and should leverage that to provide thought leadership to members and help them identify resources and awareness for managing these risks.
The New World of Work
I think our Future of Work Committee will whole heartedly agree, if not say that this has been a long time coming, but one positive externality from COVID, is that it has pushed businesses to change the way they work and to adopt new approaches to working dynamically, working remotely, working from home. Many businesses are rethinking how their employees work, and travel and meet. By the end of 2021, many of us might find that our offices look a lot different, that our experience of working looks a lot different, than it did pre-COVID. There are lots of opportunities here to advocate for positive, long-term change. Change that increases efficiency, while also increasing well-being, employee morale and opportunity. But again, that won't happen by accident. Transforming the way we work also means facing new challenges to diversity and inclusion, identifying opportunities for employees, mobility, retention/recruitment, etc. We can leverage our Chamber resources to provide thought leadership on how work places can face those challenges and build a sustainable employment environment.
Chamber priorities
This is more internal, and I wanted to end on a more personal note for the Chamber. What does 2021 look like for the Chamber? First and foremost, membership is the focus. This is a membership organization, and the Chamber needs to be geared to deliver value for the members. This is what our members want, and we often deliver. But we always need to keep this as a priority and ensure we deliver a value proposition for members. What we term AmCham 2.0, as the future of work changes, so does the Chamber. Quite a lot of hard work and sweat has been expended to transform the Chamber for the digital age, and the COVID age. We can build on that hard work to reap the advantages. Diversity/inclusion – the Chamber is a diverse population of members and diversity is a key chamber value. But we should not be complacent. Let's look for opportunities to unlock new sources of membership and engagement, and invest in developing future leaders for the Chamber – for its committees, its initiatives, its board and the chamber community.
And my final comment: I want to hear from you, the members, about your priorities for your business, for Hong Kong and for the Chamber. As a membership organization, these priorities should reflect to some extent your priorities. So let's have a discussion.