Launched in 2003, we are a connected community of professional women representing a diverse range of cultures, ages, industries and perspectives, working towards a shared vision.
Our vision
Help professional women in Hong Kong to be the best that they can be.
Our purpose
Champion the women leaders of today and empower more women to become the leaders of tomorrow. 
Our promise
To provide our members with the opportunity to explore professional growth and success through the lens of inclusion, inspiration, generosity and self-expression, by leveraging our networks and collective experiences.
The WOI Committee is proud of our past successes and is dedicated to working alongside the other committees within the chamber and women's networks across Hong Kong to help promote women in leadership.   Each year, we deliver the acclaimed Women of Influence (WOI) conference and awards where we recognize and celebrate the exemplary accomplishments of women, and the ally ship of men in Hong Kong.  We play a critical role as an influential community contributor and strong advocate for women's empowerment and advancement in the workplace. Through our committee meetings and other events, our members have the opportunity to build their network and expand their influence both personally and professionally.
We welcome all members of the American Chamber of Commerce Hong Kong, to join the WOI Committee at any time throughout the year, as active and engaged members. We welcome your voice, your perspective and your passion for our purpose.
We host regular meetings that feature local entrepreneurs, non-profit and corporate leaders. We celebrate people that are making a difference and moving the needle for women in leadership in Hong Kong and globally.
The WOI Committee is organized by a Steering Committee of volunteer professional women from across Hong Kong and supported by members of the staff at the American Chamber.

Watch the latest events video archive here (Members Only)

Public archives also available on AmCham's YouTube Channel
Want to get involved or have a great idea for the committee to cover? Contact Charlie Chan, Senior Account Manager at chchan@amcham.org.hk to learn more!
---
Upcoming Events
20th Women of Influence Awards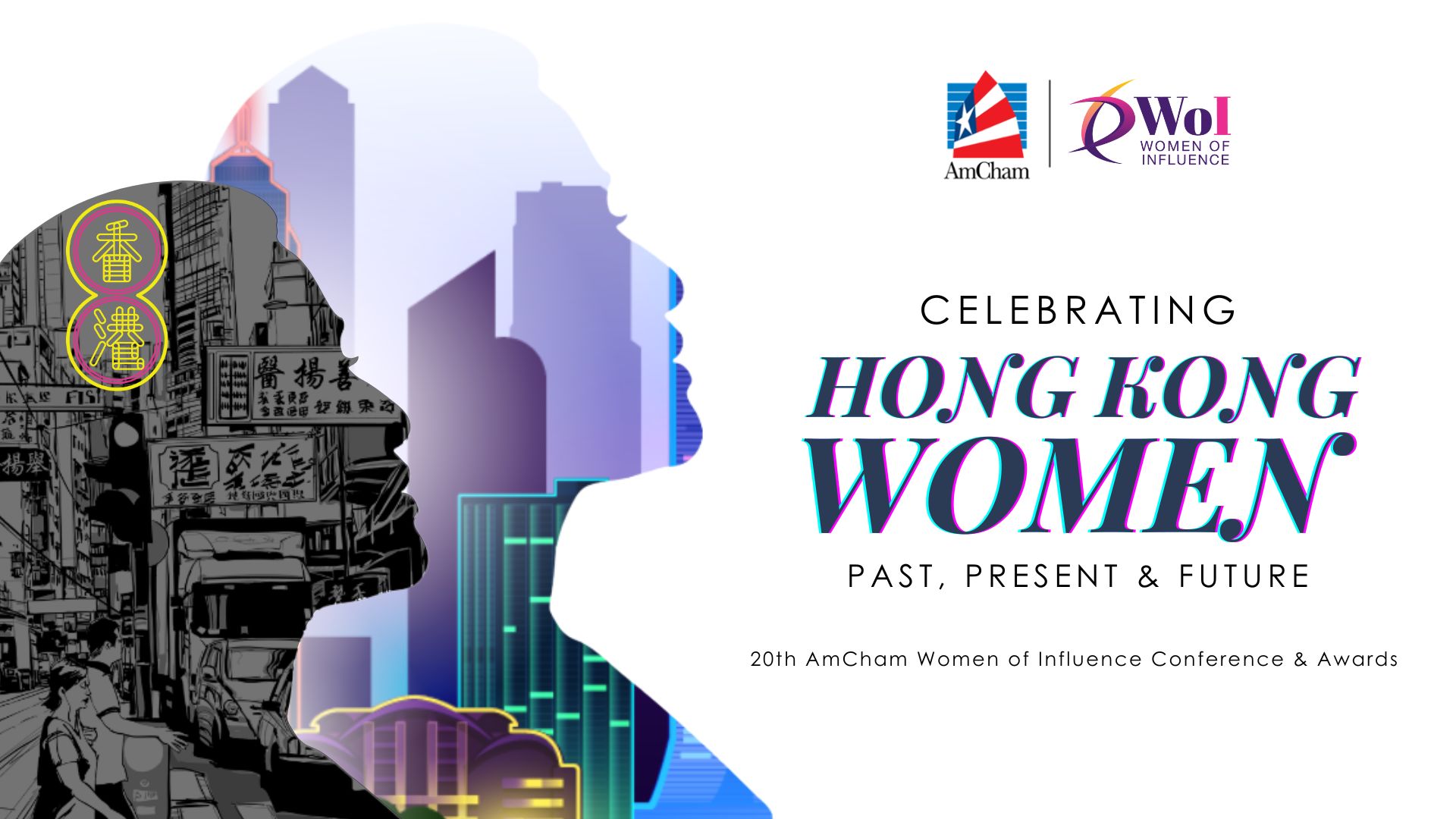 In 2024, we will celebrate the 20th anniversary of the Women of Influence Conference and Awards. The theme for this year-long celebration – "Celebrating Hong Kong Women: Past, Present & Future" – will look back at the history of the Women of Influence initiative, as well as the evolution of women in Hong Kong by examining the history of women in Hong Kong, where we are now and plans for where we all want to go in the future.
The series will culminate in a conference and awards gala, both of which will be held in early March 2024 in conjunction with International Women's Day. 
Details of the conference and the gala will be announced in due course.