Allied World - APAC Business Growth and Change Lead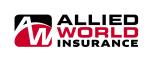 Take the next step in your career with Allied World.
Allied World is an ideal place for talented professionals who are driven by a belief in the value of collaboration and the power of knowledge. They believe that when great people work together and support one another, their clients receive the best solutions. They embrace unique perspectives and empower each person to grow through professional development, career training and mentoring programs. Their people are their most important asset, and they are very proud of the quality of their team members.
Job Summary: This position works closely with the Head of Asia Pacific and other key stakeholders (Country Heads, Profit Center leaders, and Support Center leaders) to drive strategy development and governance. The role includes leading a team to execute key initiatives that support the delivery of strategic objectives.
Please click here to find out more.